Number of hours

Lectures

30.0

Projects

-

Tutorials

-

Internship

-

Laboratory works

30.0
Goal(s)
The purpose of this module is to go beyond the basic one-dimensional and deterministic approach of signals, providing theoretical and practical foundations for analysing and processing:
random signals (spectral analysis and optimal filtering),
images (foundations of image processing by covering both basic and more advanced topics illustrated on some real examples)
Responsible(s)
Florent CHATELAIN
Content(s)
Image processing
Definition of a digital image
Color theory and color spaces
Point-wise image transformations with applications in image enhancement
Linear and non-linear image filtering
Representation and processing of images in the Fourier domain
Edge detection
Mathematical morphology
Image segmentation
Image processing based on machine/deep learning
Spectral analysis
Non parametric (or Fourier) spectral analysis

Definition of the power spectral density
Estimation of the auto-correlation function, bias and variance
Correlogram (Balckman-Tuckey) : bias and variance trade-off, normalization, application
Welch's periodogram, bias and variance trade-off, normalization

Parametric spectral analysis

Presentation of the approach, usefulness and interest
Interpretation of the spectral estimator by ARMA(p,q) model, link with peaks and valleys of the PSD
AR estimation
ARMA estimation

High resolution methods (optional)
Application (lab): analysis of the vibration pollution of an industrial system
Optimal filtering
Wiener filtering

Principles, assumptions, Wiener-Hopf equation
Non-causal optimal filtering
Optimal causal filtering: Bode-Shannon decomposition
Continuous and discrete time filters (IIR)

Discrete Wiener filter

Wiener-Hopf equation of the FIR filter
Linear prediction, coding (analysis and synthesis) and AR parametric modeling
Applications: periodic noise denoising (lab), LPC vocoder

Adaptive algorithms

Assumptions, notion of recursion (prediction/correction structure) and adaptivity (example of the estimator of a mean)
RLS filter with exponential forgetting: algorithm, adaptivity/convergence trade-off
LMS filter: algorithm, adaptivity/convergence trade-off
Applications: echo cancellation in audio systems, estimation of foetal ECG (lab: Widrow's experiment)
Prerequisites
Mathematics for engineers

complex variable functions,
Fourier transform,
Laplace transform,
Z transform.
Basics in continuous-time signal processing

deterministic and random signals,
time domain and frequency domain representations,
linear and time-invariant filters, modulation,
sampling.
Basics in discrete-time signal processing

discrete Fourier transform,
analysis and design of digital filters.
Test
First session
ER assessment : 2 hours supervised written + Image processing project
EN assessment : work assignments + Lab reports
If distant learning mandatory:
ER assessment : 2 hours homework + Image processing project and lab reports
EN assessment : work assignments + other Lab reports
---------------
Second session
EN assessment: retaking this assessment is not possible
ER 67% + EN 33%
Additional Information
Course ID : 4EUS4TSI
Course language(s):

You can find this course among all other courses.
Bibliography
Modern spectral estimation - theory and application, S.M. KAY, Prentice Hall, 1988
Optimal Filtering, Brian D. O. Anderson and John B. Moore. Dover Publications, 2005
Introduction au traitement d'images, D. Lingrand, Vuibert, 2d ed., 2008
Digital Image Processing, W. K. Pratt, Wiley, 4th ed., 2007.
French State controlled diploma conferring a Master's degree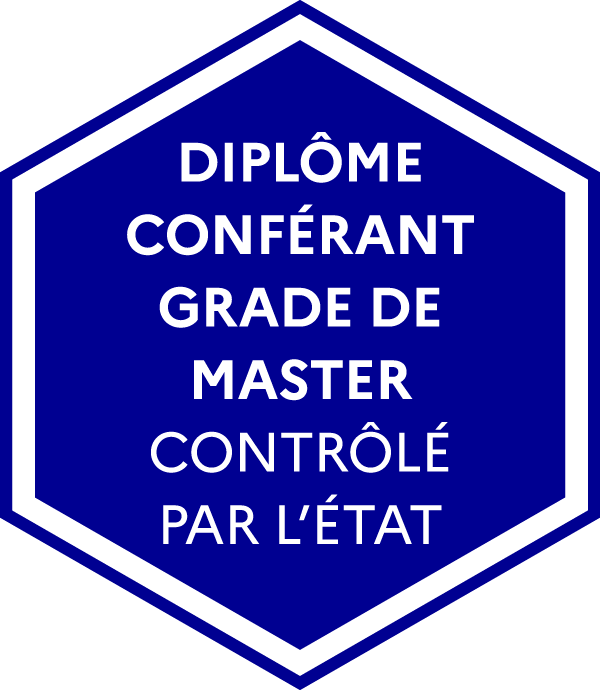 Version française