Number of hours

Lectures

-

Projects

-

Tutorials

6.0

Internship

-

Laboratory works

-

Written tests

-
Goal(s)
The aim is to provide a pedagogical framework to give 1st year engineering students an opportunity to:
- reflect on their 'training, profession and career'
- discover the industrial world and 'engineering',
- make informed decisions when selecting courses and curriculum in order to meet their expectations
- have an initial toolbox at one's disposal
Responsible(s)
Sophie BELANGER
Content(s)
Team work to invite engineers to present their professionnal background and profession.
interview sessions with an engineer
Listening to/taking part in a feedback session on a first experience in a company.
Taking part in the organisation of the Alumni day.
Test
Continuous assessment, no re-sit possible:
Individual report developping one's professional project (5pages min.) + CV + Filling in FSA milestone 1.
Validation : validé ou non validé (pas de note)
No grade: pass or fail
Additional Information
Course ID : 3EM2MAP6
Course language(s):

You can find this course among all other courses.
Bibliography
Les ressources pédagogiques du Module d'accompagnement professionnel sont disponibles sur CHAMILO.
All pedagogical ressources are available on CHAMILO.
French State controlled diploma conferring a Master's degree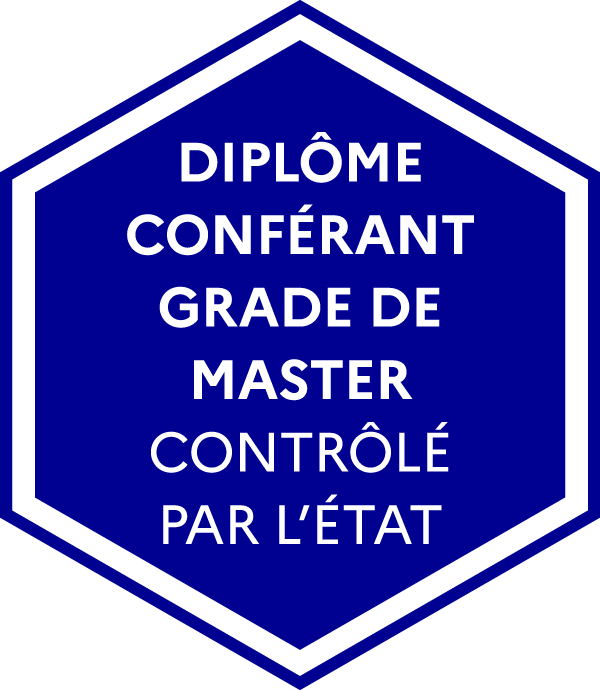 Version française