Number of hours

Lectures

24.0

Projects

-

Tutorials

-

Internship

-

Laboratory works

36.0
Goal(s)
Acquire the tools and technologies for monitoring the control of industrial systems control and electrical distribution networks as well as an introduction to application using databases: historical oversight, pricing, etc.
Responsible(s)
Stephane MOCANU
Content(s)
supervision
• Introduction to Automated Systems and Command Control
• Principle of action chains and acquiring information
• characterization of the problem of observability and the notion of doubt
• Presentation of the different architectures autonomous control systems
• Observability, Controllability, Reliability and Realism
• Complexity: Towards a hierarchy of command, the CIM
• Generic operating principle of such a model
• characterization of the notion of randomness operating
• Overview of different approaches to monitoring, integrated approaches to the separate approaches
• Implemented the theoretical model of CIM: old to new architectures, what about the major advantages and disadvantages
• SCADA systems, operating principles,
Architecture SCADA
Principle of Structuring Database
• The different architectures SCADAS, pros and cons
Real-time networks
• Industrial Control Systems
• Definitions
• Networks versus current loop
• Examples
• Real-Time Embedded
• Networking
• Specific physical and MAC layers
• AS-i / CAN
• The Fieldbus
• History and standards
• MMS
• FIP / Profibus / Modbus
• Battery Schneider: FIPIO / XWAY / UNI-TE
• Communications in Power Grids
• Introduction
• Protocols 60870 / DNP3 / 61850
• Communication Supervision OPC
Databases
• Introduction and Definition
• Data Modeling to create a consistent database and quality
- mcd
- mld
• Master the query languages ??Database
- SQL
• Security
- Different access rights to a database
- Filtering necessary in a 3-tier architecture
• Application to automatism
- Recording of data produced by a production line in a SQL database
• Data Processing
- Learn to use the data stored in the database
- Ability to display this data on the web (html / php / css) for supervision, statistical data ...
Prerequisites
none
Test
DS 1 h, CC en T.P.
EN 80% + ER 20%
Additional Information
Course ID : 5EUS5NTI
Course language(s):

You can find this course among all other courses.
French State controlled diploma conferring a Master's degree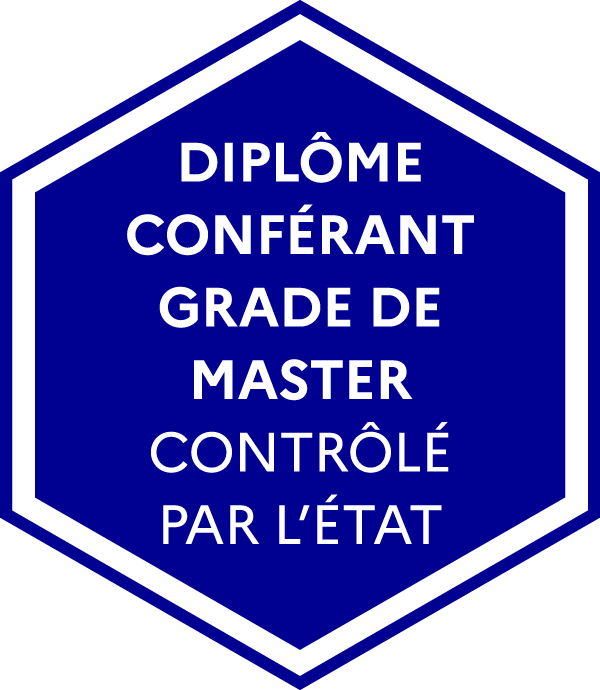 Version française