Number of hours

Lectures

44.0

Projects

-

Tutorials

-

Internship

-

Laboratory works

16.0
Goal(s)
To be able to produce regionalized (spatial) data, e.g. on a watershed, using several methods.
To understand notions of meteorology (general circulation, thermodynamics, perecipitation) and climatology (climate model, climate change scenario) required for hydrological forecasting.
To be aware of the need to take into account non stationarities (climate or change in land use) in long-term hydrological forecasting and management of water resources.
To be able to apply new methodologies for hydrological forecasting at several lags.

Responsible(s)
Anne Catherine FAVRE PUGIN
Content(s)
An approach linked with research is privileged in this in-depth module.
It is divided into three parts:
Meteorology and climatology.
Geostatistics and spatial data;
Forecast and management of water resources in a non stationary context.
A short-project in the module called "Engineering of hydraulic structure" III will allow to link the three areas teached in this module.
Prerequisites
Module Hydrology of engineers
Test
Specific credits: this course brings 6.0 ECTS to students in Elective courses
Session normale / First session
Evaluation rattrapable (ER) / ER assessment : devoir surveillé écrit de 3h / 3 hours supervised written exam
Evaluation non rattrapable (EN) / EN assessment : 3 comptes rendus de BE / 3 Lab reports
Si situation 100% distancielle / If distant learning mandatory:
Same as above
Session de rattrapage/ 2nd Session
ER: Evaluation rattrapable sous la forme d'un examen oral / ER assessment: oral exam
EN : Evaluation non rattrapable / EN assessment: Retaking this assessment is not possible
Contrôle terminal/ Final Exam : épreuve écrite de 3h/ Written examination 3H
Session de rattrapage/ 2nd Session
La note obtenue remplace la note de CT / Another written exam will replace the first one (CT)
Le CC n'est pas rattrapable / No retake for CC
EN 40% + ER 60%
The exam is given in english only

Additional Information
Course ID : 5EU5WAT6
Course language(s):

You can find this course among all other courses.
French State controlled diploma conferring a Master's degree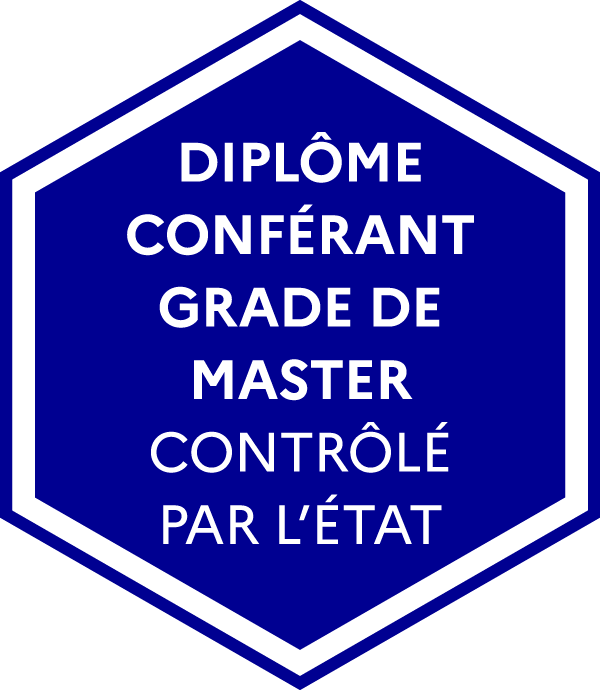 Version française