Number of hours

Lectures

-

Projects

-

Tutorials

10.0

Internship

-

Laboratory works

-

Written tests

-
Goal(s)
Building and concretizing one's professional project.
further reflect on competences
participate in a collective and individual reflection on the construction of one's professional project.
prepare for a job interview
Responsible(s)
Sophie BELANGER
Content(s)
Workshops which will focus on the following themes:
describing and valorizing one's professional compétences
writing a CV and a cover letter
filling in a SWOT
Preparing a job interview
Prerequisites
None
Test
Rapport individuel sur la simulation d'entretien qui comprend CV + lettre de motivation + SWOT + offre et présentation orale /
Individual report on the interview simulation which includes CV + cover letter + SWOT + offer and oral presentation
Validation : validé ou non validé (pas de note)
No grade: Pass or Fail
Additional Information
Course ID : 5EM5MAP6
Course language(s):

You can find this course among all other courses.
Bibliography
Les ressources pédagogiques du Module d'accompagnement professionnel sont disponibles sur CHAMILO.
All pedagogical ressources are available on CHAMILO.
French State controlled diploma conferring a Master's degree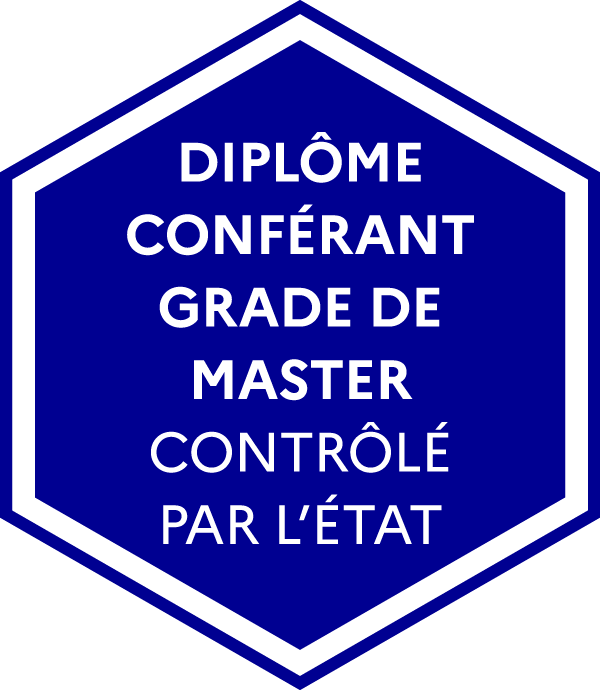 Version française