Number of hours

Lectures

-

Projects

-

Tutorials

24.0

Internship

-

Laboratory works

-

Written tests

-
Goal(s)
This course is designed to help students to do the following:
• Develop their oral and written comprehension and production skills in English
• Develop their confidence in using and communicating in English
• Professionalise their English usage and communication
• Develop transferable ("soft") skills
• Develop their cultural and intercultural awareness
• Work towards certification of B2 level according to the CECRL.
Responsible(s)
Rebecca GUY
Content(s)
In this course students are guided in the development of their oral and written communication skills in English, and given opportunities to use these skills alongside various transferable skills. Themes and activities include: presentations and public speaking skills; technical writing; emailing; describing and promoting products and projects at a trade fair.
LEARNING OUTCOMES:
By the end of the 1st year English and Communication course, students should be able to:
1.Give an engaging, well-structured formal presentation using appropriate visual aids
2.Describe objects, projects and products in physical, technical and commercial detail
3.Accurately describe data, graphs, trends and comparisons
4.Communicate appropriately in a professional context, both face-to-face and using telecommunications (telephoning, emailing, video conferencing)
5.Analyse individual learning preferences, and develop strategies to promote autonomous language learning
Test
Contrôle continu (CC) uniquement, non rattrapable / Continuous assessment (CC) only, no resit for this course :
Individual presentation - 30%
Project Fair, fact sheet and email - 60%
Personal Option Project - 10%
Following in-class work and practice exercises, your teacher will communicate the precise instructions for each assessment, together with grading schemes and criteria.
The 'English and Communication' continuous assessment grade counts towards the validation of the 'Module Professionnel'. There will be no resit for this course at the end of the year.
CC 100%
The exam is given in english only

Additional Information
Course ID : 3EM1ANG6
Course language(s):

You can find this course among all other courses.
French State controlled diploma conferring a Master's degree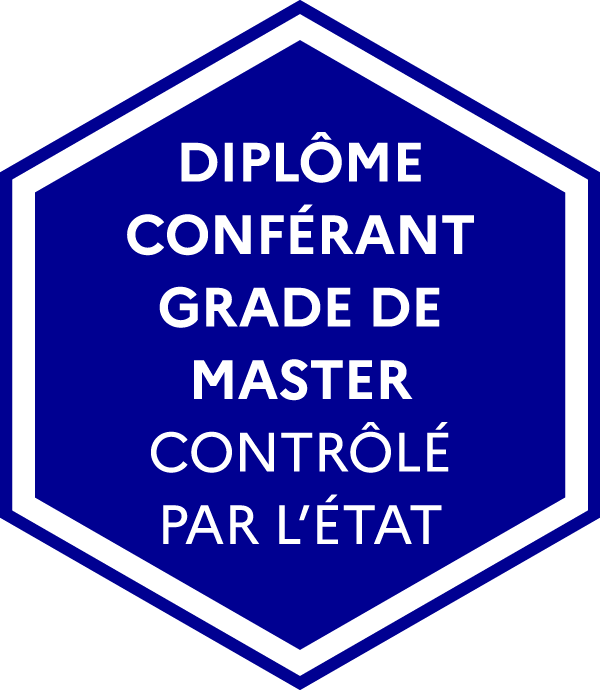 Version française