By integrating one of Grenoble INP - UGA's eight engineering and management schools, you benefit from a unique research capacity in France and courses created to answer society's biggest challenges.
With its 8 engineering and management schools, Grenoble INP Graduate schools of Engineering and Management, Université Grenoble Alpes educates students to understand and meet societal challenges of tomorrow in fields such as energy, digital society, micro & nanotechnologies, environment and industry of the future. Grenoble INP develops its courses in close partnership with cutting-edge research laboratories, jointly led with local higher education partners and research organisations (CNRS, Inria, CEA…), and has formed close relationships with local social and economic network, allowing it to anticipate the skills needs of companies.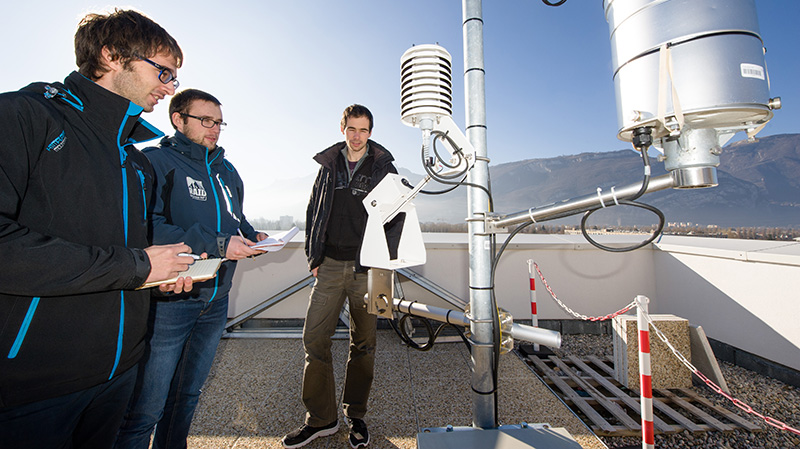 Grenoble INP - Ense³, UGA
---
Energy, Water and Environmental Sciences. Grenoble INP - Ense3 is specialized in the fields of energy (production, transport, distribution…), water (hydraulic, civil engineering) and environment (renewable energy, soil pollution). With Grenoble INP - Ense3, take the scientific and technic challenge related to energy mutations, both nuclear and sustainable, to water resources management and sustainable development.
More information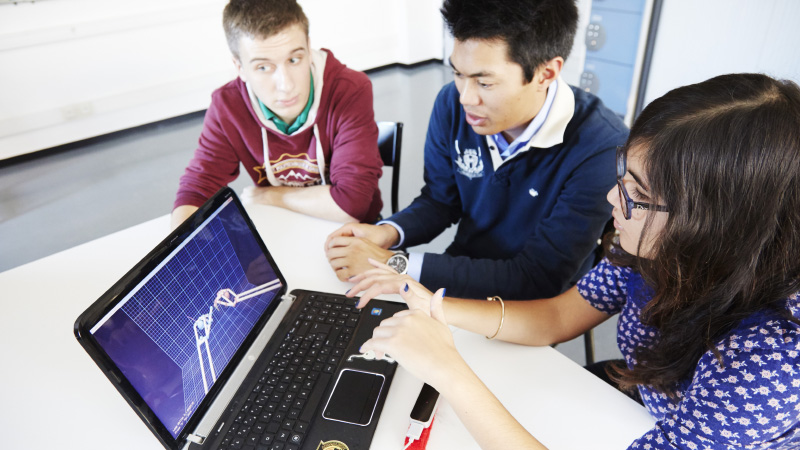 Grenoble INP - Ensimag, UGA
---
Applied Mathematics and Computer Sciences. Grenoble INP - Ensimag is dedicated to finance, information system, mathematics modeling, embedded systems and telecommunication. By combining broad abilities in mathematics, informatics and networks, become with Grenoble INP - Ensimag the architect of information and calculation systems in all fields, from energy to biomedecine and finance.
More information: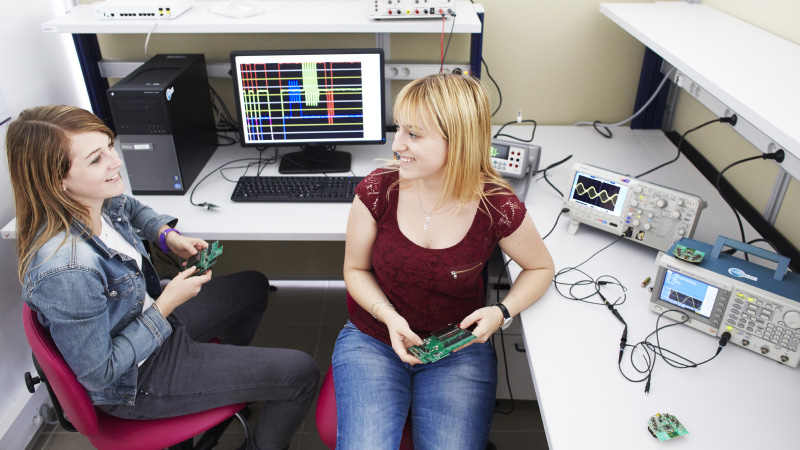 Grenoble INP - Esisar, UGA
---
Advanced Systems and Networks. Engineers from Grenoble INP - Esisar are trained in embedded systems and IT technologies, with a cutting-edge curriculum spanning electronics, computer sciences/IT, control and networks. With Esisar, become specialist of cutting-edge systems associating electronics, automation, informatics and network.
More information: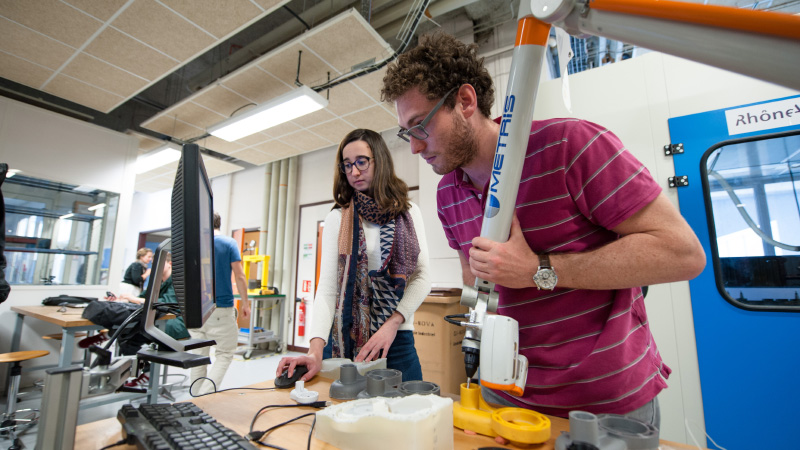 Grenoble INP - Génie industriel, UGA
---
Industrial Engineering and Management. Grenoble INP - Génie Industriel is an engineering school developing two axis: management in industry and conception. In a global economy, companies look to enhance their performance through innovation in products and organizations. Become the engineers who will help them achieve this goal with Grenoble INP - Génie Industriel.
More information: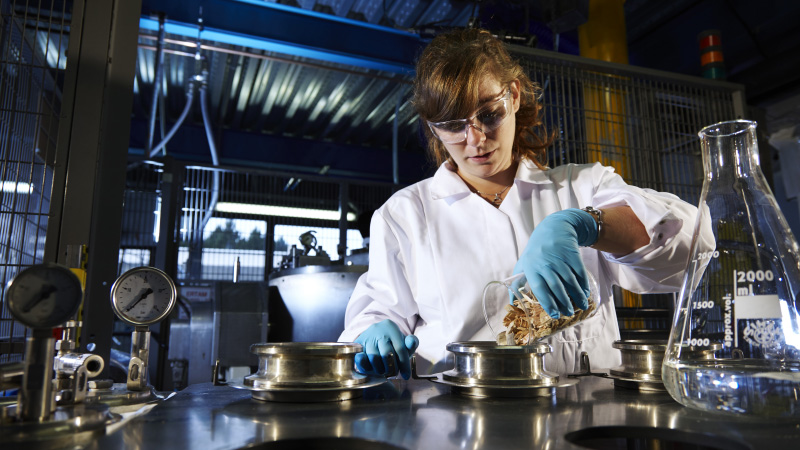 Grenoble INP - Pagora, UGA
---
Paper, Print Media and Biomaterials. Grenoble INP - Pagora has a world-class research laboratory with 35 PHD students in wood and fiber chemistry, biomaterials, fiber properties and process engineering. With Grenoble INP - Pagora, become specialists of sustainable communications.
More information: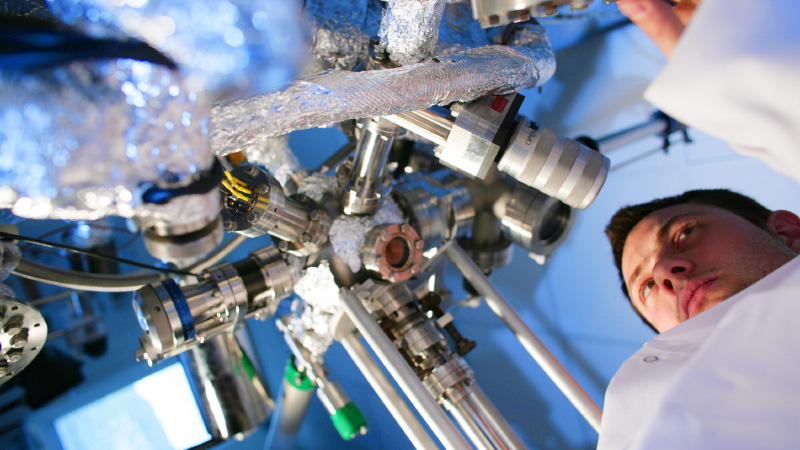 Grenoble INP - Phelma, UGA
---
Physics, Electronics, Materials Sciences. Grenoble INP Phelma is dedicated to the fields of applied physics, materials, biotechnologies, biomedical engineering, electrochemistry, nanoscience, electronics and information processing. The applications cover the control of the matter at the level of the infinitesimal and result in today's, and tomorrow's technological objects and processes. Be a part of technologies' progress by being at the source of innovation within Minatec campus.
More information: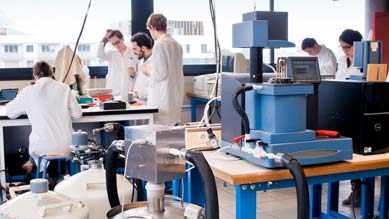 Polytech Grenoble - INP, UGA
---
Polytech Grenoble is a graduate school of science and engineering that is part of Grenoble INP, UGA. Member of the Polytech Group, a network of 15 engineering schools in France, the School trains engineers in 7 specialties which lead to an engineering degree after 5 years of studies:
Civil and Geotechnical Engineering, Health Information Technology, Software and Electronics for Embedded Systems, Software and Electronics for the Industry, Computer Sciences, Risks Prevention ans Materials Sciences.
More information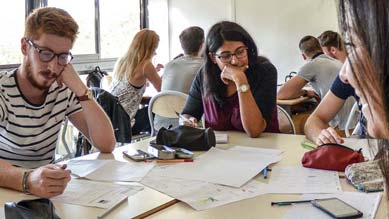 Grenoble IAE - INP, UGA
---
As the Graduate School of Management at the Université Grenoble Alpes (UGA), Grenoble IAE's mission is to train and develop both specialized managers and dual-competence managers. To fulfill its mission, IAE draws from hands-on practical expertise and world-class management researchers.
More information

La Prépa des INP in Grenoble and Valence
---
La Prépa des INP » is a two-year French speaking intensive scientific preparatory training course. The students are regularly assessed throughout the 2 years, enabling them to enter directly more than 30 engineering schools of the "Groupe INP" on the basis of their ranking, and of their own selection of schools. (Grenoble, Valence, Bordeaux, Nancy, Toulouse and Saint Denis de la Réunion).
More information

Ecole partenaire : SeaTech
---
Ecole des sciences et technologies marines. Depuis fin 2017, une convention de partenariat lie Grenoble INP et l'école d'ingénieurs SeaTech de l'Université de Toulon afin de partager une stratégie de recrutement, des passerelles entre filières de formation et des plateaux techniques.
More information

Lifelong training department
---
The lifelong training department supports companies in search of competitiveness to improve and update professional skills, as well as employees and job seekers to maintain their employability or carry out their professional reorientation.
More information
https://ense3.grenoble-inp.fr/en/engineering-schools